My sweet Friend Amy over at
One Artsy Mama
, is helping a friend Mallory collect Pillow Case dresses for girls in need over in Uganda. Mallory is a remarkable young lady who started Project Yesu, you can read more about it
HERE
!
Mallory is planning a trip for Uganda in June, and needs Pillow Case Dresses for the many girls in need in Uganda.

Want to HELP?
Making a pillow dress is easy, and a great beginner project. You can find a simple tutorial at
Sew Like My Mom
.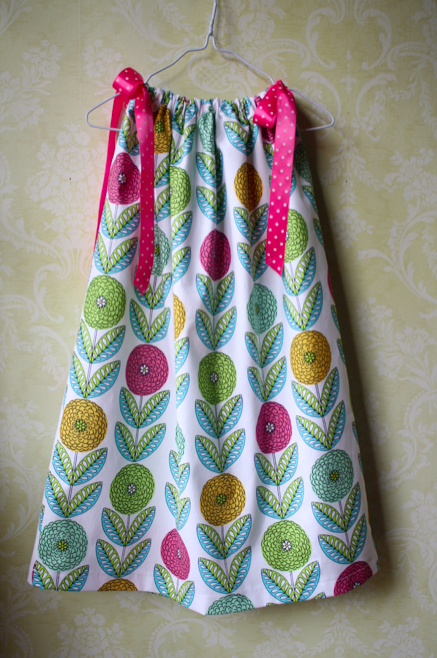 Or do you remember this
guest post from Simple Simon and Co
, you can make a pillowcase dress out of an actual pillowcase in just 15 minutes! This one was made one from a beautiful vintage pillowcase.
So what do you think? Let's all chip in and make a pillowcase dress! They will take any size, any color, whatever you can do willbe great. So make it a family project, a church project, or a blog project! Let's help these girls out!

The deadline is May 31st!
Completed dresses can be shipped to: