Welcome to the Weekend Friends
So a quick update on the
home remodel..
It is going Great! Today they are starting the drywall, we have brick happening, and we passed our four way inspection. I can tell you... I can not wait to have a Laundry Room again... it is kind of a love hate relationship, I hate to do laundry, but I hate not having a washer and dryer in my own home even more!
So I am going to be honest, some of the Christmas posts last week had my hyperventilating... I can not believe it is time to be thinking of Christmas.. So while I am in ignorant bliss, I am going to share some projects that had me saying Boo!
Isn't this light up ghost spooktacular?
Crafty Mis-Adventures
is pretty clever, I bet you will never guess what is under these ghosts... so clever!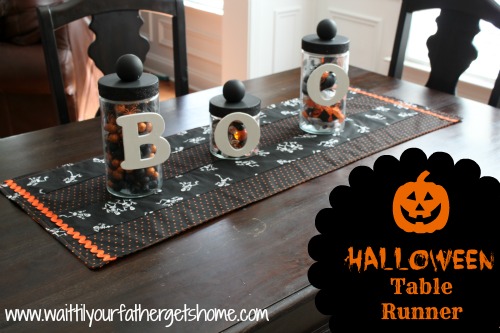 Did someone say Pumpkin.... and Chocolate, I am in!
Semi-Homemade Mom
has done it again with Pumpkin Cheesecake Brownie Bars!
Finally I wish I had some stylish Halloween towels adorning my kitchen... But Alas, I will have to enjoy
Vixen Made's
by afar!
Thanks everyone for linking up, and for all of the sweet comments! I really appreciate you all! If you were featured please feel free to grab a 'Featured' Button!