A couple months ago, I was asked to be the Primary Secretary in my ward, I am
LDS
. I am not naturally an organized person, so it
terrifies
scares me that people are DEPENDING on me to be organized. But I am up for the challenge, and hopefully those I am in the presidency with will be patient with me.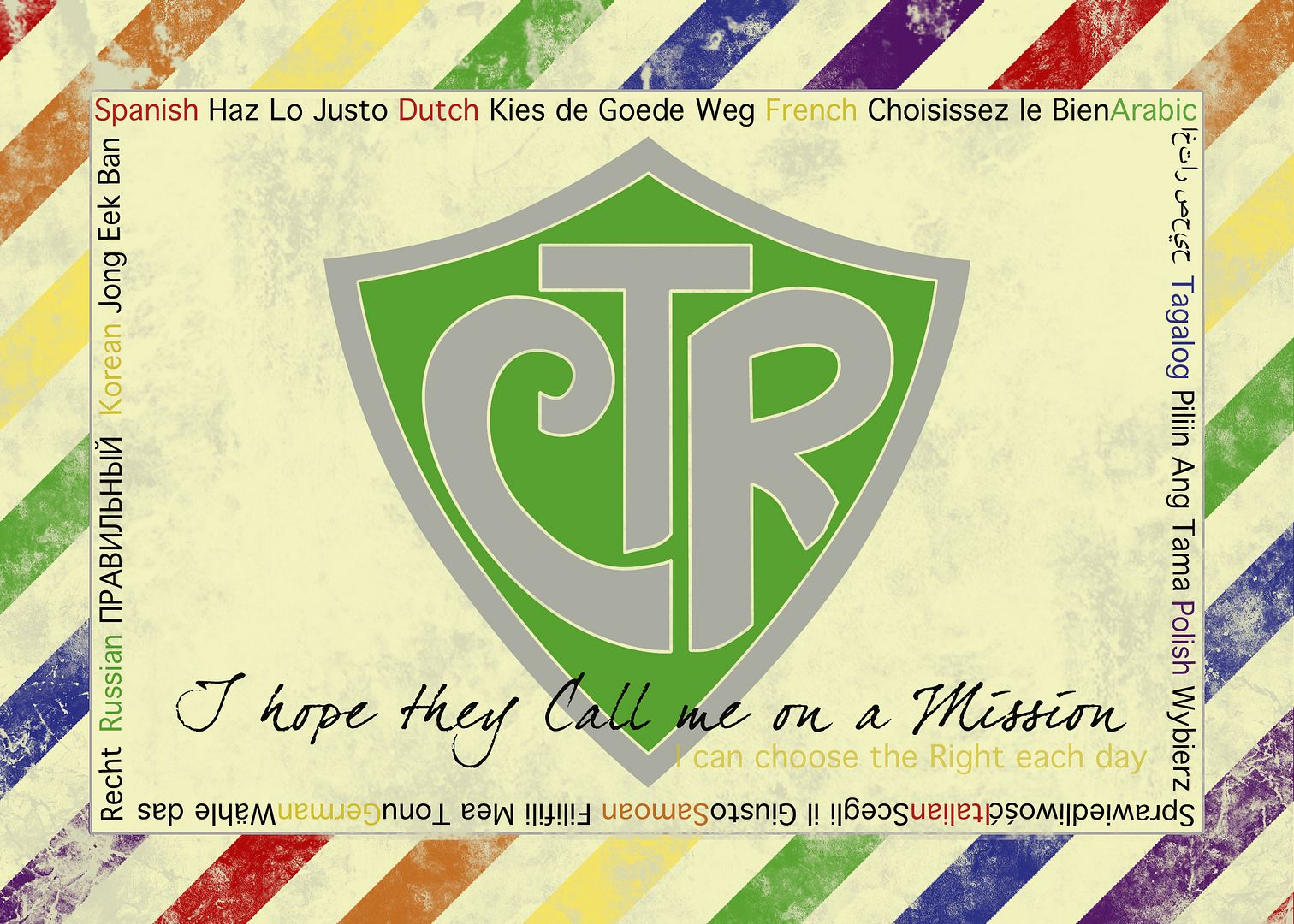 The one fun thing about my calling, is I got to make some pretty fun printables! The primary theme this year is Choose the Right (CTR). I used a CTR in different languages theme. You can download any of these printables for free, from my Photobucket Album
HERE
.
The following were used to write down each class name, the teachers name and the students name, to use as door plaques so kids and teachers know where to go.
Note to self
, next year put them on the door WELL before primary starts, so I there is not mass chaos. They are 5x7", and I got them printed off locally.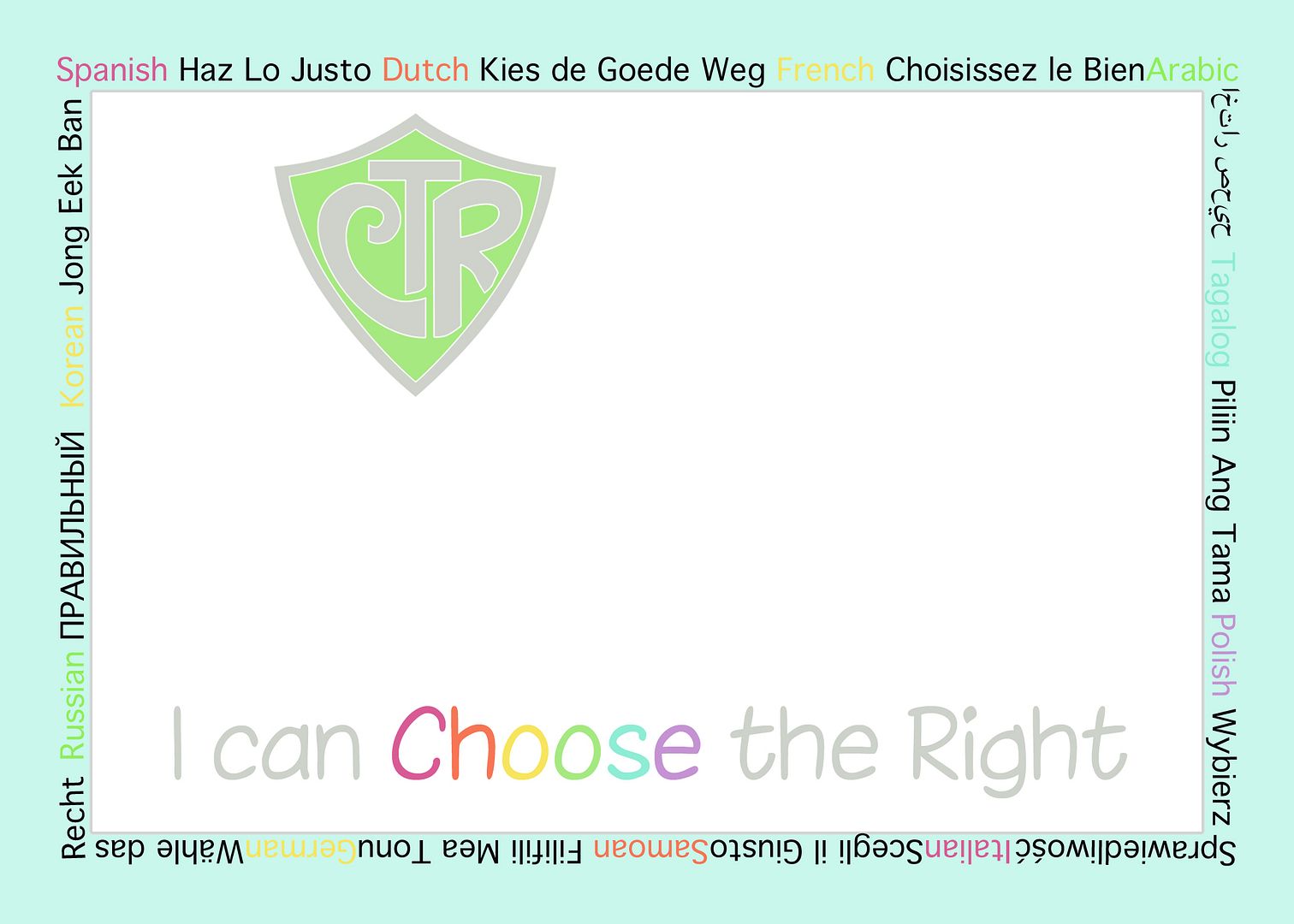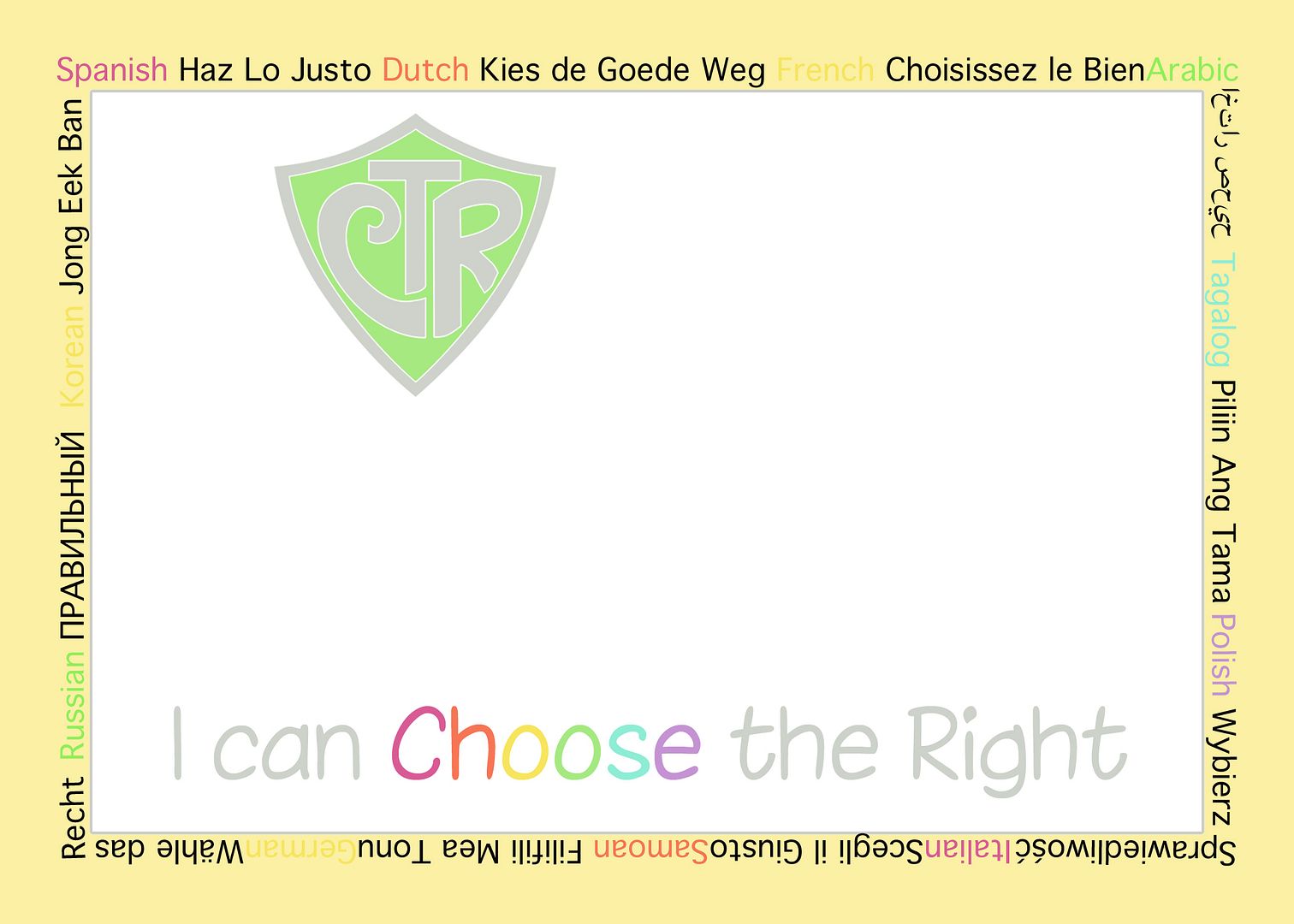 The following are book marks, and the cool thing is they are 4x6 inches, so for pennies you can have them printed off somewhere like Costco or Shutterfly, and they look really professional if you get them printed off on photo paper. You get two bookmarks out of each 4x6 inch print.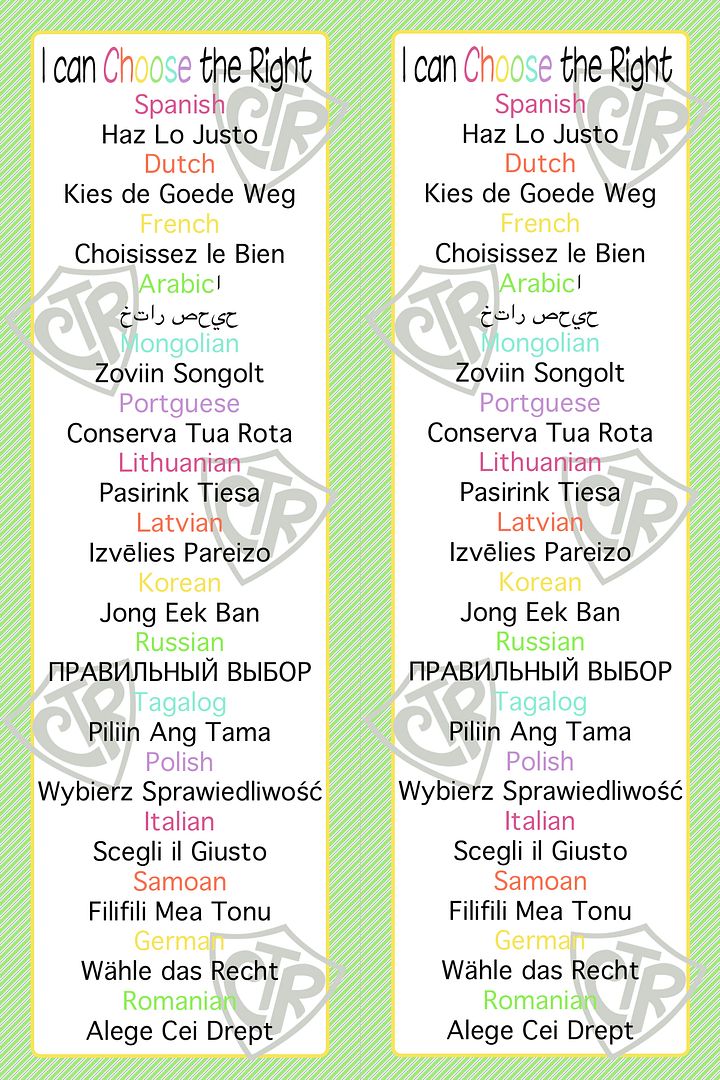 Okay, I was on a roll with CTR stuff, so I just made the following for fun. I thought it would be a good piece of art work to keep in my kids room. If you are a primary teacher they might be a nice birthday gift etc. They are 5x7 inch size.
And here is a more manly version for the boys!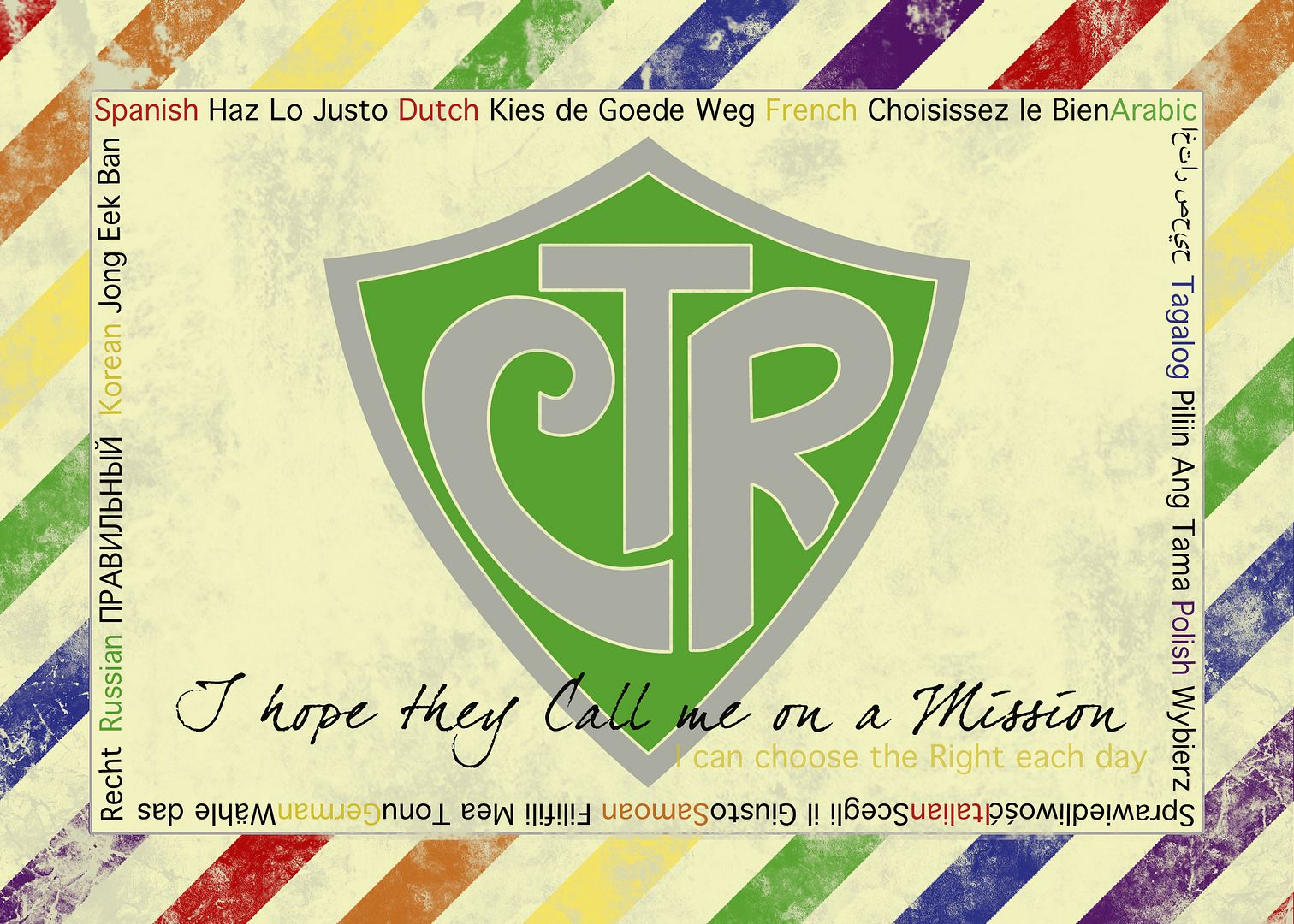 When I get them up in my kids room I will take a picture and post them later!
These CTR printables are completely free, but I do ask that if you use and enjoy them, you would consider following this blog!
I like to
LINK
to these parties!