Happy Halloween readers! I hope you all are having a spooktacular day! I thought for features this week, I would do a Halloween parade!
I can not get over this Princess Leia, made by
Lauren inspired
... too cute!
Scattered thoughts of a SAHM
, made this gorgeous rainbow dress.... WOW!
Sew Blessed
made the Bee-utiful bee costume for her daughter!
Tales of a Trophy Wife,
when the enchanted route! She also talks about trick or treating at the WHITE HOUSE! How fun!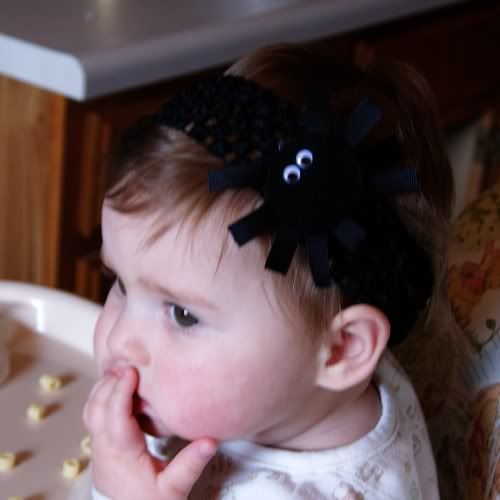 I am also loving this spider bow by
Happy Hour Crafts
!
And here we are at my daughter at the Halloween parade! She is in the pink poodle skirt!

And here we are watching! Angel is wearing a poodle skirt too, you just can't see it!
All I really want is a picture together, is that to much to ask?
Ok, OK, I could not resist, this is one of my facebook friends, could they be any cuter? And look at the bow's, this really might be the cutest Halloween costumes I have ever seen!
Have a great Halloween, and if you get a minute please go to SYTYC and
VOTE
!