Welcome to The Weekend!
First off, I would like to thank all of the Veterans for the freedom I enjoy. God bless you!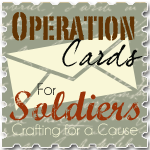 You can thank a soldier this Christmas, by sending him or her a Christmas Card, with Operation Christmas Card. This is our Crafting for a Cause project for this month! Click the button for more info!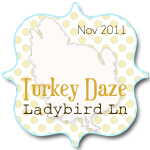 Also check out all of our amazing turkey projects for turkey daze! Click the link above
REMEMBER NEXT FRIDAY WE WILL HAVE OUR TURKEY LINKY PARTY!
We have some great prizes that will be given randomly including a
Brand New Betty Crocker Red Cookbook, turkey clips, and more
... You won't want to miss, but your post must be turkey related either a recipe or a craft!
Enough about me, I am so excited to introduce Kristy from
Hopeful Threads
, she is such a selfless person, and her blog is dedicated solely to helping others, she is pretty amazing!
Hi there Ladybird friends! I'm delighted to get to share with you and am so grateful for the opportunity, thanks Carlee! I'm Kristy. I host a charity sewing blog,
Hopeful Threads
and have a blast sewing for and with others!
The focus of my blog is highlighting a monthly project that can be sewn to fulfill a practical need for friends in need. I like to include links to free patterns and/or tutorials when I can as a reminder that it doesn't have to cost you much more than your time to give back! Here are a few of the projects that have been highlighted so far this year...
Sundresses
inspired by
Dress A Girl Around the World
,
Pillowcases
for our local DCS office to provide to children brought into foster care and
Ragdolls
that were sent to an orphanage in China.
With the help of my on-line sewing friends, we also just finished a bundle of 60 Preemie Diaper Covers sent to Cambodia....talk about CUTE!
I'm an unapologetic !!!! addict, coffee and chocolate lover, wife to the best chef husband a woman could ask for and mama to a nest of 5 of the sweetest littles you could ever dream up!
Not all pictured here of course! ;) Hubs has to draw the line sometimes...and babe is rarely still enough to catch a pic without a blur. Not sure what those Christmas cards are gonna look like!
Aside from sewing for charity, I also love sewing for my bunch, doing pattern tests and reviews, and sharing sewing tips, tutorials and tools, like that handy Button Shank Remover I shared here!
This month at Hopeful Threads we are working on a sew along to help support and spread the word about a wonderful, new outreach,
Create H.O.P.E. Designs
! You can get the sew along details
here
.
They offer a variety of $5 patterns and 100% of the proceeds support the care of orphaned children and impoverished families worldwide. This is something I'm very proud to be a part of!
I of course hope you will take a moment to check out what I'm all about and welcome you all to join in!
Thanks again Carlee!
Thanks Kristy, now lets see what you have been up to!