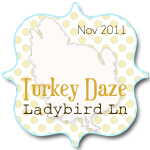 I am so excited to introduce some 'locals' here on Ladybird Ln! Kassi and Kayli are not only great bloggers, but they are great people, and I am honored to have them here to day, and am truly thankful for their friendship!
Well hello there lovely Ladybird Ln. readers!!
First off, HAPPY THANKSGIVING!!!
My name is Kassi and I blog over at Truly Lovely!
I am THRILLED to be here guest posting on Ladybird Ln. for Turkey Daze!!
You might have seen me around here before... but if not....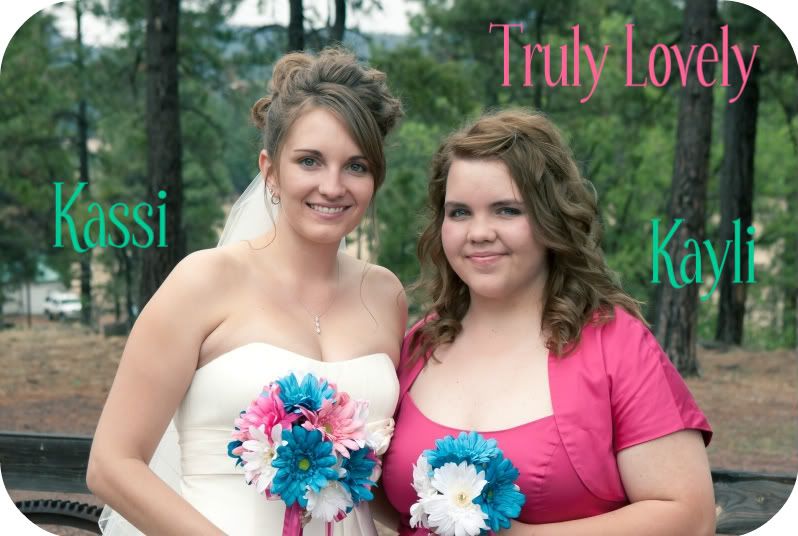 You can click that picture up there to learn more about us and our blog. In the meantime I have a SUPER easy, SUPER quick crafty TURKEY project to share with you all!
Thanksgiving Turkey Candles!
I started with my trusty Silhouette SD, two candles purchased from Wal-Mart, a can of Saddle Leather brown Krylon spray paint and some vinyl for my silhouette stencil. I used the FREE turkey shape that came with my Silhouette software and cut out two in the size I wanted using my Silhouette SD.
I've said this before on Truly Lovely, but if you don't have a Silhouette you could just as easily print out a turkey picture (or if your artistic talents include drawing, draw one) and cut the stencil with scissors or an Exacto knife.
Once the stencil was cut, I trimmed the excess vinyl.
Carefully smooth the stencil down on your candle.
You can see I used just plain white paper to cover the top and bottom a little more...
You'll see why here in a second.
Once the vinyl was on I grabbed the candles and my can of spray paint, then headed outside.
I sprayed a few light coats over the turkey being careful not to get paint on the uncovered part of the candle until my stencil was completely filled in.
Let your newly painted candles dry for about an hour.
See why we needed the extra paper! :)
Once your paint has dried for a good while, peel off the stencil and let it dry awhile longer to make sure it sets.
Then, because I had some blank space at the bottom of my candles I tied a brown ribbon around the bottom of each one.
Now you can display your new Turkey Silhouette Candles for Thanksgiving! :)
Thanks SO much to Carlee for having me over today as a part of her fun Turkey Daze series!!! She is TRULY one of our LOVELY favorites!!!
Hope you'll pop over to Truly Lovely and say hello sometime! :)
OH, and we have an AWESOME Shabby Apple dress giveaway happening right now if you're interested! ;)
Have a lovely rest of the week dolls!!!
Thanks Kassi, as always it is a pleasure to have you!