Welcome to the Weekend! Our weekend started early because the kids are out Thursday and Friday... YIPPEE! Our plans include planting 6 trees and camping out at the farm!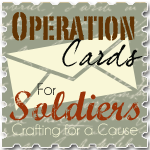 Please Check out our Crafting for a Cause Project for October and November!
Now I am so happy to introduce you to Julianne, and the blog Sew Fantastic!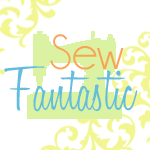 Hi, Ladybirdln readers! Thanks for letting me come over today. I've
been following Carlee's down-to-earth, yet inspiring, blog ever since
I started my blog so this is huge for me and I'm super excited! (This
included jumping up and down for 10 minutes…no joke!)
This is me!
I'm a wife to an amazing hubby, and mommy to one energetic 2 year old
– she is always on the go! When I'm not busy running around with her,
you can find me sewing,crafting and then sharing it with you on my
Here are a couple of the fun projects I've done!
Headband Holder
Cinderella Dress
Lamp re-vamp
Come and check out all the other amazing crafts at


Thanks Julianne, now lets see what you have been up to!