A-wop-bop-a-loo-bop-a-lop-bam-boom!
Is there anything more American than Rock n' Roll, I don't think so! I love the 4th of July, and I love Rock n' Roll, so this is the perfect 4th of July decoration for me. I tried to include mainly iconic patriotic rock tunes to create this 4th of July subway art. Ultimately they are songs you might hear at a 4th of July BBQ!
This is the original one I made, when I had it printed (at Walmart) it was a little darker then I wanted it to be.
So I made the one below a little lighter!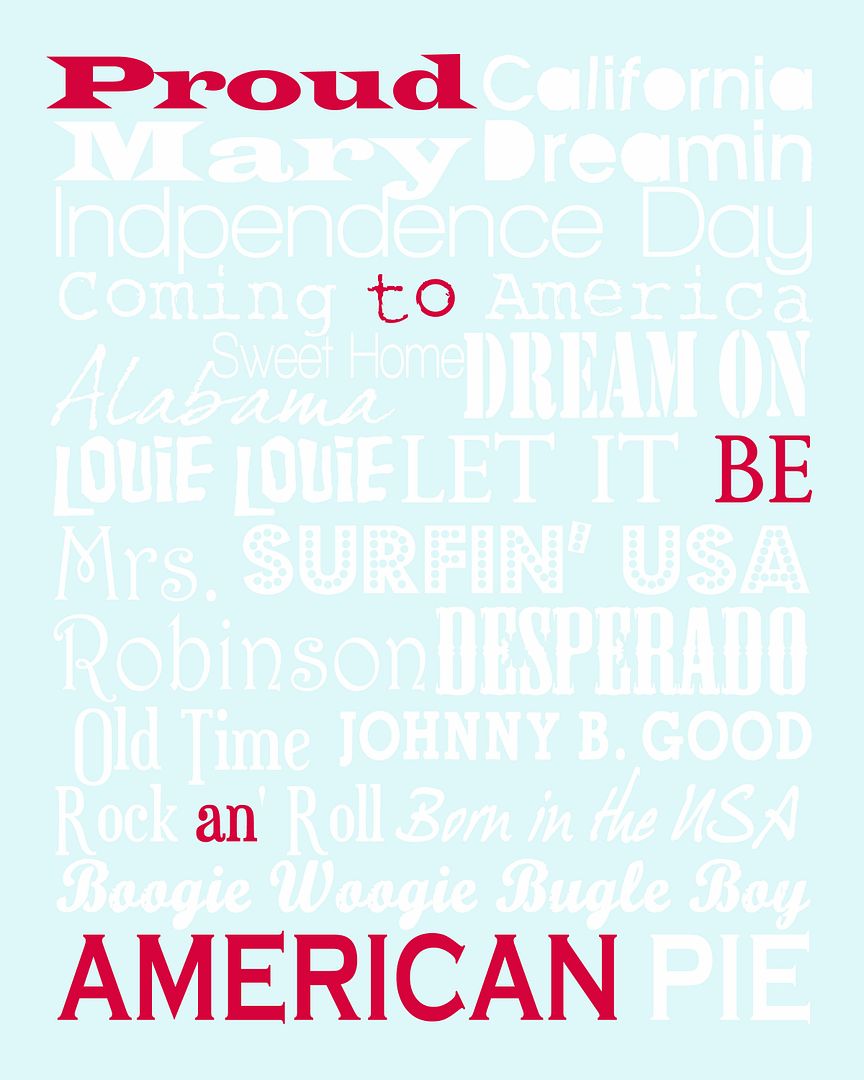 I wish I could figure out if it was my computer or the printer, printing things out dark. Does anyone know how to set your computer colors, so they match real world colors... If so please share!
As always you can click on the image and it will go to its full resolution (8x10), OR you can download it from my photobucket album
HERE!
I hope you enjoy these! I am ready to ROCK OUT this Fourth of July, and I hope that you are too!